Wireless earphones AirPods are the best-selling ones, so there aren't many complaints about them. The AirPods, however, have had their share of issues, such as a rapid battery drain, an unreliable connection, and the annoying problem of one or the other AirPods not working. There is no need to be alarmed if you have discovered that one of your AirPods is not working. Because of this, I've compiled a list of my eight favourite ways to get one AirPod to work again.
How to Resolve the Problem of Only One AirPod Working
Unexpected battery drain due to ageing hardware may be just as responsible for an AirPod not working as intended as random software glitches. Keep an eye on your AirPods' microphone and speaker meshes for any gunks that may have made their way into them. Keeping this in mind, let's see what we can do to resolve the problem!
Ensure that your AirPod is thoroughly cleaned
Are your AirPods producing crackling or muffled audio? Cleaning your earphones may help if lint or gunk is causing issues. Dry cotton swabs work well for cleaning the microphone and speaker mesh.
Wipe the earphones with a cloth dampened with fresh water if they have been exposed to soaps, lotions, shampoos, perfumes, etc. Then use a soft, lint-free cloth to dry the earphone.
Verify the AirPods' Battery Life
If your left or right AirPod isn't working, you should also check the battery. If you frequently use one AirPod for noise cancellation or voice calls, it will drain more quickly than the other one. When it comes to the issue of one AirPod battery draining faster than the other, it's worth noting. Check to see that the earphone has enough power left in the tank before using it.
When the battery in your AirPods is running low, an alert appears on your iPhone or iPad's screen showing the percentage of charge remaining. When the battery is down to 20 percent, 10 percent, and 5 percent, the alerts appear. When the battery in one or both AirPods is low, you'll hear a low-battery tone.
The AirPod's battery percentage can also be monitored from the control centre. Follow these steps to discover how it works: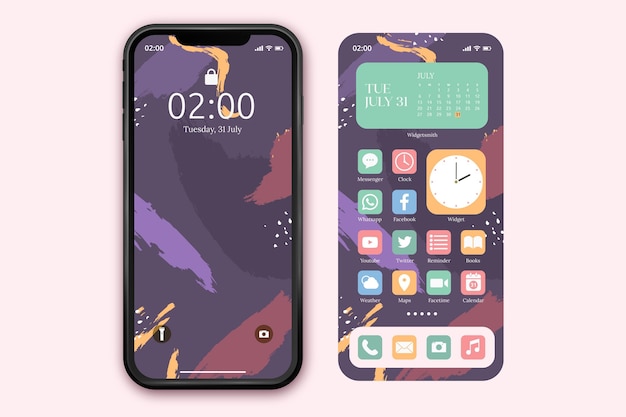 The control centre can be accessed by swiping down from the screen's upper right corner. To play the music, tap the AirPlay icon on the music card's upper right corner.
When the AirPods are fully charged, this is where you should be able to see that information. You'll only see the battery percentage for the other AirPod if one of your AirPods is completely dead.
Charge your AirPods by placing them in the case. Then, see if the problem has been resolved and both of your AirPods are working as they should.
Also Read: How to Enable Snapchat Dark Mode in iOS & Android
As a last resort, check the sound balance of your AirPods.
While tinkering with the audio accessibility settings, it's possible that you moved all audio to a single earphone. In addition to that, you neglected to set the audio volume balance back to its default level. As a result, ensure that the left and right audio channels have equal volume.
By dragging the slider left or right in the Audio/Visual settings, you can adjust the audio volume balance. It's best if it's in the middle.
Disconnect and reconnect your iOS device's AirPods
If none of the suggestions above worked to resolve the issue of one AirPod not working, you may need to disconnect and reconnect the AirPods. To do this, follow the steps outlined below:
Go to the Bluetooth section of your iPhone's Settings app. Now, tap the I button next to the AirPods that are connected.
Scroll down to the "Forget This Device" button and press it to finish this process off completely. Then, a confirmation message will appear in the form of a pop-up. In the pop-up menu, select "Forget."
Re-pair your AirPods with your iPhone by following the steps outlined above. Open the charging case lid after you've re-inserted your AirPods and they'll be ready to use. When you're done, put the case on your iPhone. Tap "Connect" when the setup animation appears.
Your AirPods Need to Be Reset
You can try resetting the AirPods if the problem persists. I hope this works for you as well, as it has worked for other users in the past.
"Settings -> Bluetooth" is where you'll find it on your iPhone. Then, press the I button next to your AirPods to connect them. "Forget This Device" can be accessed by tapping on it and then pressing "Forget."
For about 15 seconds, hold down the setup button on the charging case's back until the status light begins to flash amber (orange). Connect your AirPods to your iPhone or iPad now. After you've opened the case on your AirPods, place them near your iPhone and follow the on-screen instructions to finish pairing them.
Restarting your iPhone.
Rebooting your device can solve many common iOS problems, including this one. Since it has always been so reliable, don't miss out on this option.
Face ID requires holding down the side/top buttons as well as either of the volume buttons on an iPhone or iPad with Face ID. Then, use the power-off slider to shut down the device. You can then turn on your device by pressing the side or top button.
Touch ID-enabled iPhones and iPads: Press and hold the side/top button, then drag the power-off slider to turn it off. Hold down the side/top button until your device is fully powered on.
It is time to reboot your network.
AirPods connectivity issues can occur if your iOS device is experiencing network-related issues. Resetting your network settings will fix the problem of your left or right AirPods not working. Do keep in mind that all saved Wi-Fi and Bluetooth networks and passwords will be deleted. That's fine if you want to reset your network settings, so head over to Settings -> General -> Reset -> Reset Network Settings.
Install New Software
When you pair your AirPods with your iPhone using Bluetooth, an update is downloaded automatically. To update these wireless earphones, you don't need any additional steps. Make sure your iPhone and AirPods are running the most recent version of iOS. As outdated software is known to cause a wide range of problems, this may be a contributing factor. So, update your device's software to see if that fixes the problem of one AirPod not working.
Go to Settings -> General -> Software Update in order to do so. The next step is to update your mobile device to the most recent version of iOS.
Also Read: Best ways to Use FaceTime's Screen Sharing on iOS 15
Fix AirPods not working on the right or left side
That is all there is to it! I hope one of the solutions above has helped you resolve the issue of one AirPod not working on your device. Resetting AirPods and forgetting a device helped many people when their left or right AirPods was not working as intended. There's a chance these solutions worked on your earbuds as well.
There could be a hardware problem if nothing else has worked. If that's the case, you should contact Apple Support as soon as possible to get assistance. If you're in the market for a new set of earbuds, you might want to consider the best AirPods/AirPods Pro alternatives.