There is no denying that Android has become a very sophisticated and feature-rich operating system with each subsequent iteration. Yet, Android's abundance of functionality does not come without sacrifices. Android has long been known as a resource-intensive operating system, and with each new version, it demands more Memory to work smoothly. The fact that the latest Android flagship devices are powered by 4 gigabytes of RAM says eloquently about Android's memory optimization.
Thus, if you have an older Android smartphone with a little amount of Memory and you feel that its performance is not as good as it once was, you may need to optimise the RAM. We are here to assist you with precisely that. Here are some of the most effective techniques to clean Android RAM:
1. Check Memory Usage and Kill Apps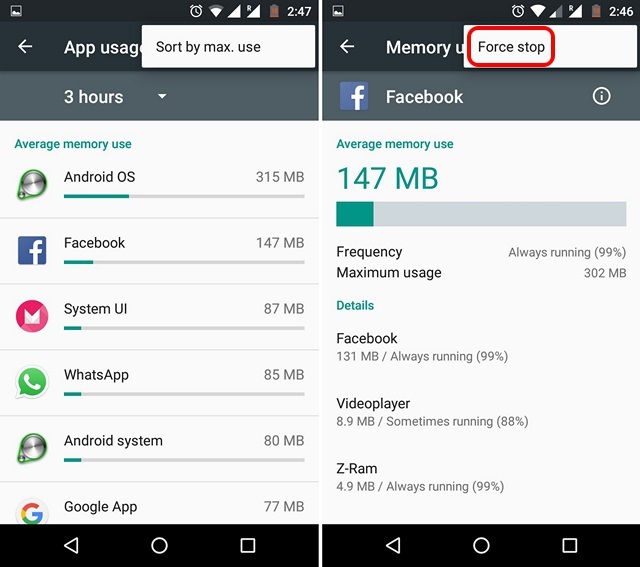 First and foremost, it is crucial to identify the malicious programmes eating the most memory on your Android device. Android natively supports memory utilisation monitoring. To check memory, navigate to Android Settings->Memory, where the average memory consumption will be displayed. Afterwards, you may choose to examine the average memory utilisation from the previous several hours or even the previous day.
To examine the memory used by apps, select "Memory used by apps" and you will see the average memory utilisation of the Android system as well as the memory usage of other programmes. You can hit the three-dot button in the upper right corner and select "Sort by maximum consumption" to view the applications using the most RAM. To see more details about an app's RAM use, just tap the app's name. To terminate an application that you believe is taking too much Memory, press the three-dot button and select "Force stop."
Also Read: How to Fix Restoration Incomplete in windows 10?
2. Disable Apps and Remove Bloatware
Apps have a tendency to restart themselves in the background, thus deleting them does not guarantee release RAM for an extended period of time. Hence, if uninstallable system apps are consuming your device's RAM, you can disable them. If you disable an app, it will no longer run in the background unless you re-enable it. Some apps will not even appear in the list of apps.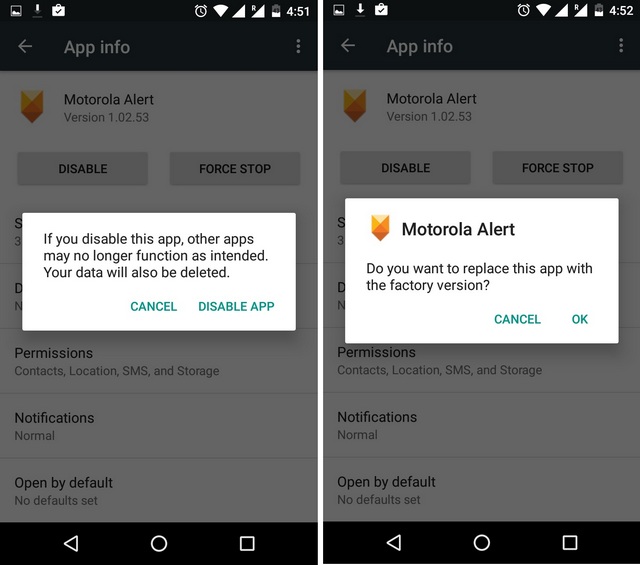 To disable a system app, navigate to Settings->Apps and select the app in question. On the app information page, select "Disable" and then "Disable App" when prompted. It is crucial to note that disabling some system apps may result in inconsistent performance, therefore we recommend that you read our in-depth guide on how to remove bloatware from Android.
Also Read: How to Forgot Password in Windows 10?
3. Disable Animations & Transitions
The various animations and transitions on Android make the operating system appear more current and streamlined, but they also strain the RAM and CPU of the device. The good news is that you can disable these animations and transitions with relative ease.
You must first unlock "Developer options" before tinkering with transition options. In case you're unaware, you may enable Developer options by navigating to Settings->About phone and touching "Build number" until you see the message "Congratulations! You are now a programmer."
Then, navigate to Settings->Developer settings and scroll down to see options such as "Window animation scale," "Transition animation scale," and "Animator duration scale." You may simply tap one of these options to disable animation.
4. Don't Use Live Wallpapers or Extensive Widgets
There are some extremely cool Live Wallpaper apps available for Android, and while they are visually stunning, they consume a great deal of RAM, resulting in increased energy consumption. Thus, we would not suggest a live wallpaper if you are experiencing performance concerns. In addition to live wallpapers, comprehensive widgets consume a great deal of RAM, so if you are truly committed to freeing up Memory on your device, you should only use simple widgets such as the music player, calendar, etc.
Also Read: How to Fix it When iPhone Call Volume Is Low?
5. Use Third Party Booster Apps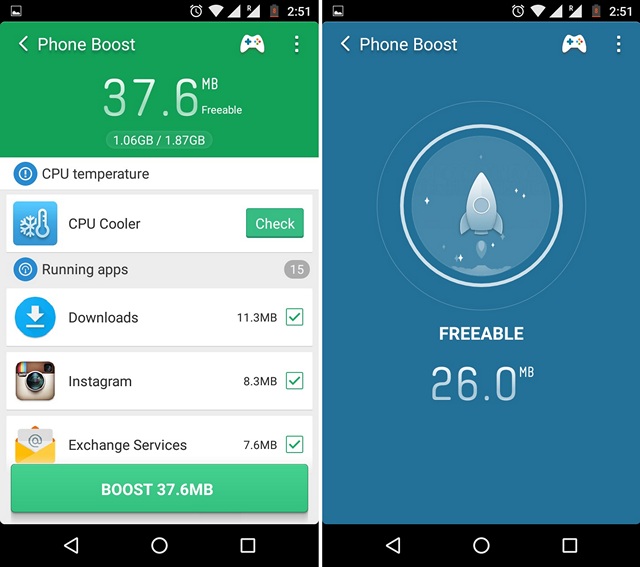 I'm not a fan of performance booster apps because they tend to be bloated. Yet, certain apps can be relied upon to clear your device's RAM for improved performance. If you are solely interested in cleaning your device's RAM, Clean Master's "Memory Boost" feature allows you to free up RAM from the homescreen. Additionally, it allows you to configure auto-starting applications, allowing you to stop memory-hogging applications from the start. There are additional RAM cleaning applications besides Clean Master, like CCleaner, DU Speed Booster, and others.
Free up Your Android Device's RAM with These Simple Ways
You would agree that these are basic techniques and methods for clearing RAM on your Android device. Hence, if you have been experiencing performance issues on your Android device as a result of apps consuming all the memory, try these methods to clean up your device's RAM and improve its performance. If there are further ways to free up RAM on Android that we may have overlooked, please let us know in the section below.