If your iPhone is not displaying the right location and the GPS service is malfunctioning, you may need to repair Location Services.
Location Services in iOS is quite useful for our daily lives. However, it becomes irritating when your location is inaccurate. This results in incorrect time, date, altered alerts, and improper operation of Find My iPhone.
It's unfortunate when you encounter this situation, but it's not common. There may be numerous reasons why your location is incorrect. Therefore, below are the ways to repair iPhone's Location Services.
Fix iPhone Location Services: Check App
When your phone displays an incorrect location, you should first examine the programme itself. Due to problems with the app and its servers, your Maps and other similar apps may display an incorrect location. Perform the following procedures to determine if the issue resides with the app:
It could potentially be an issue with the application's development. Therefore, navigate to the app's page on the App Store and report the issue to the developer. Then, simply await the update.
1. Close the app and remove it from recent tasks and then reopen the app.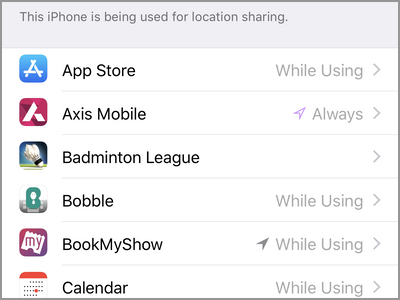 2. Go to your Privacy Settings where you'll find Location Services. There, make sure that you have given location access to this particular app.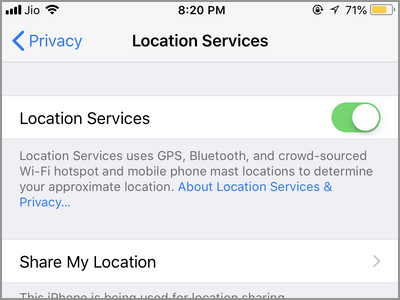 Also Read: 4 Methods to Transfer Data from Android to iPhone
Possible Issue with GPS
All cellphones, including your iOS devices, track your whereabouts via GPS (Global Positioning System). GPS utilises a network of satellites in order to pick up the signal from your iPhone and send you the location as a result.
Typically, the GPS requires some time to accomplish this. Therefore, iPhones utilise your Wi-Fi connection and cellular network to aid in tracking, which is not as precise as GPS. All you must do is wait for the GPS to function properly and send you your precise location.
Fix iPhone Location Services: Turn Off Significant Location
Is the Wi-Fi network at fault? When you are connected to Wi-Fi from home, your iPhone is aware of your position. When you relocate your Wi-Fi router, it becomes confused and displays the previous location. Your iPhone requires some time to determine and update your location. Alternatively, you can have your device forget the known locations:
1. Go to Settings.

2. Then open the Privacy options.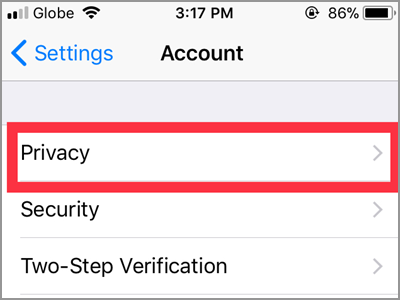 3. From the Privacy page, tap on the Location Services.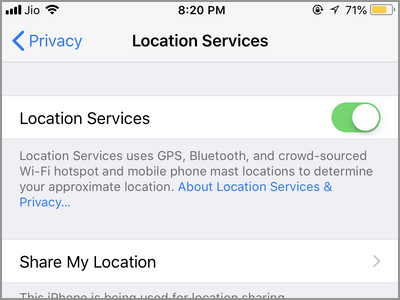 4. Then tap on the System Services option and tap on the switch for Significant Locations to turn the feature off.

5. Complete the process by scrolling down to the history portion and tapping on the Clear History option.
Also Read: The Easy Way to Delete an Instagram Account
Reset Location Services
Resetting your iPhone's location services is your last resort if none of the preceding solutions work. The iPhone's settings are complex, and it's easy for a minor adjustment to turn everything on its head. You can reset all of your Location Services by navigating to Settings > General > Reset > Reset Location & Privacy for Location Services.