Check the About page of the iPhone's General Settings to discover its operating system. If you wish to locate updates for your operating system, you can do so via the Software Update page of the General Settings.
Finding the Operating System on the About Page
Knowing which version of iOS is installed on your iPhone allows you to ensure that it is compatible with specific apps and app updates.
Step 1 – Open your Settings app and click General.
Step 3 – Look at the number next to Version. The operating system on this iPhone is iOS 8.3.
Also Read: How to Fix Location in iphone? [Complete Guide]
Using the Software Update Page
To keep your iOS version updated, you must be aware of your iPhone's operating system. On the Software Update screen, you may determine if your iPhone requires an operating system update in addition to your current version of iOS.
Step 1 – Go to Settings and click General.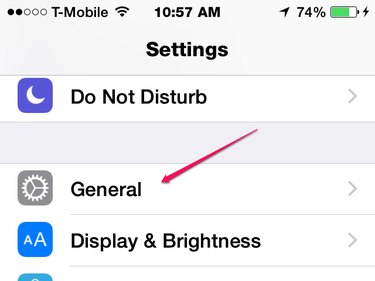 Step 2 – Click Software Update.
Step 3- On the Software Update page, your operating system will be displayed alongside a notification informing you if updates are required. This iPhone is operating iOS 8.3, and its software is current.