Apple's first pair of wireless earbuds were called AirPods. Since Apple released the first generation of AirPods in 2016, they have quickly become the most popular accessory the company makes.
Apple also released the middle-of-the-road AirPods Pro in 2019, followed by the top-of-the-line AirPods Max, which have a lot of the same features as the standard AirPods but also have active noise cancellation and automatic frequency profiling.
The third generation of the standard AirPods came out in October of 2021. They now have great features like Bluetooth 5.0 connectivity, water resistance up to IPX4, support for spatial audio and Dolby Atmos, and wireless MagSafe charging that lets you listen to music for up to six hours.
If you have a pair of AirPods or are thinking about getting a pair, you'll want to know how to connect them. In this article, we'll talk about how to connect AirPods to Macs and how to fix common problems.
Air Pod Connectivity
Any Apple accessory needs to be easy to connect to, and the AirPods use Bluetooth 4.0 technology (Bluetooth 5.0 for the 3rd-generation AirPods) to connect wirelessly to any device, even Android or Windows ones.
How to connect AirPods to Mac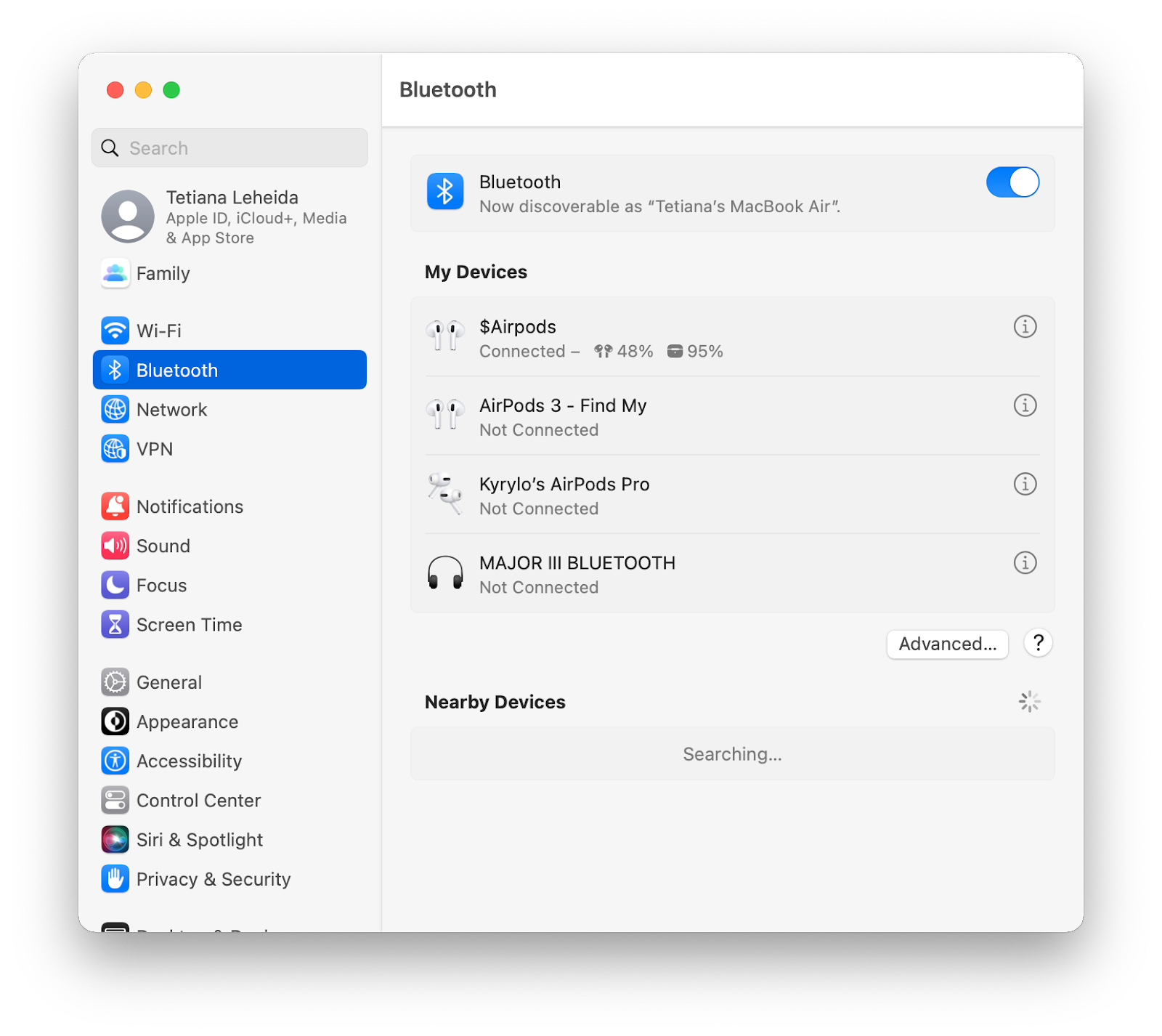 Connecting or pairing your AirPods to your Mac is really easy. Here are the steps you need to follow:
Put the AirPods in their charging case
Open the lid, then press and hold the rear button on the case until the status light starts to flash
Go to 'Apple' menu, then 'System Preferences' ('System Settings' in Ventura), then 'Bluetooth'
Turn on your Bluetooth and from the list of devices, select your AirPods and click 'Connect
Read More: Is Wordtune the Best AI writing Assistant?
Troubleshooting Connectivity Issues with Your Air Pods and MAC
If you're having trouble connecting, first make sure your AirPods are fully charged. If they're not, put them back in their case to charge. You should also check the settings for your Apple ID account.
Lastly, if your AirPods are charged but still won't connect, you can reset them by putting them back in their charging case with the lid open, pressing the Setup button on the back for 15 seconds, and then closing the lid.
How to Switch AirPods to Another Device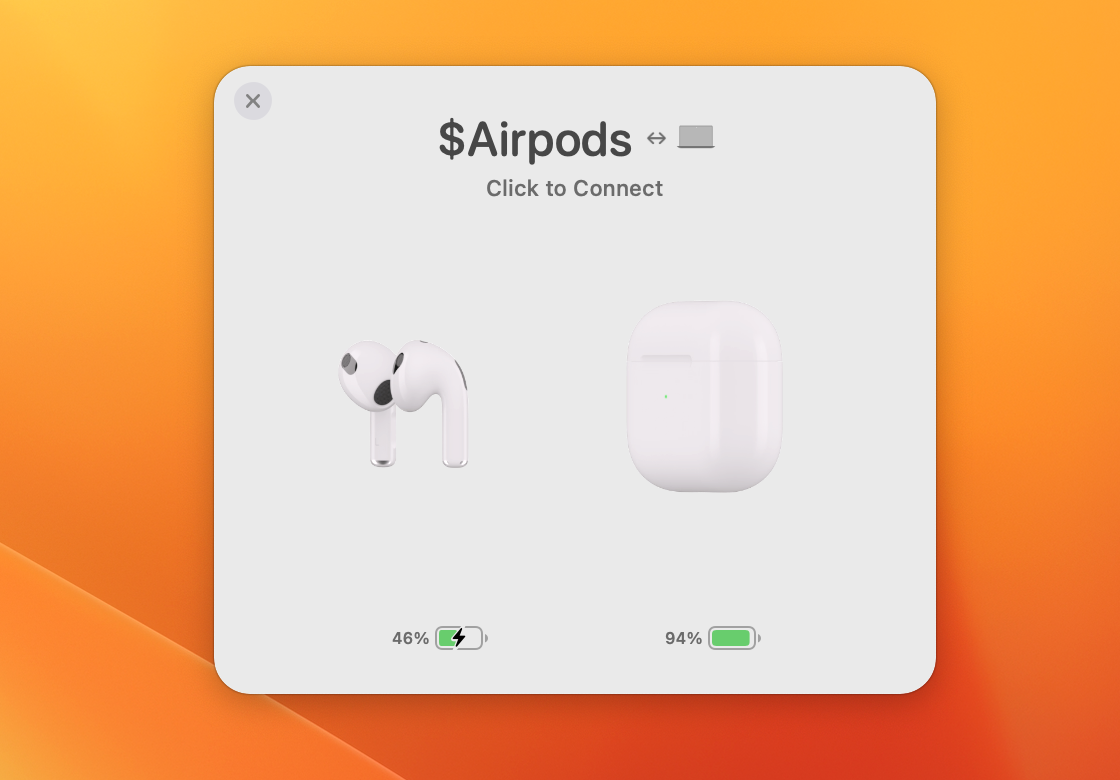 Do you want to connect your AirPods to other Apple products? Well, you can easily switch between devices if you have any of the following models of AirPods:
AirPods (2nd or 3rd generation)
AirPods Pro
AirPods Max
Read More: Myflexbot: How It Works And Is It Safe?
AirPods (2nd or 3rd Generation)
You'll just need the latest version of the operating system on your Mac, iPad, iPhone, iPod, and/or Apple TV.
If you use the same Apple ID on all of the devices you want to use with your AirPods, the devices can tell which one you're using and automatically switch your AirPods to that one. So, you could be listening to music on your Mac and get a call on your iPhone, then go back to your music after the call.
Apple customers all over the world like how easy it is to use advanced technology with Apple products. With Macs or any other technology, things don't always go as planned. If your Mac is acting up or slowing down, you can usually fix it easily with special software.
The best app to speed up a slow Mac is CCleaner for Mac. It will help speed up your computer by using built-in features. It can also be changed in any way you want, so you can choose which to run on your Mac. We also suggest that you use it on new Macs because it can help them stay healthy for longer.
Not only that, but it also helps you stay safe and private online. We all love being connected, but it does put our devices and data at risk. With your safety in mind, CCleaner for Mac was made. Check out all the great tools it comes with and download it here.
Read More: StreamEast Live Alternatives 10 Sites For Free Sports Streaming
FAQs
Why won't my AirPods connect?
Check to see if both of your AirPods are charged, and if they aren't, put them in their case to charge. Also, make sure your Bluetooth is on and that your AirPods are chosen. If these steps don't solve the problem, you might need to update your macOS to a newer version.
How Do I Factory Reset My AirPods?
You can easily set your AirPods or AirPods Pro back to factory settings, which can help if you're having trouble connecting. You can reset your AirPods by putting them in their charging case with the lid open, pressing the Setup button on the back for 15 seconds, and then closing the lid.
Where Is the Button on Air Pods to Pair Them?
The button to pair the AirPods is on the back of the case that charges them. Put your AirPods in the case and leave the lid open to connect them to your Mac. Then, press and hold the button until a white flashing light appears. Now, look for your AirPods in the list of Bluetooth devices to connect.