Here's how to use a USSD code on your phone to get or check your NIN Number (National Identity Number). Do you want to know how to check your NIN and what code to dial? Then read this great piece of writing to find out.
Well, you might need your NIN and be looking for a way to get it right away. Maybe you don't have your National ID card or slip with you and you need to use the number, and this is your last bus stop.
In simple terms, you'll learn how to check your NIN on your cell phone by dialing a USSD code that we'll give you in this article. Read on to find out how to do that!
How to Check Your NIN Number using your Phone
You can use your phone to check your NIN number by dialing *346#. This code works for Glo, MTN, 9mobile, and Airtel as well as Airtel. This is how you can use your phone to check your NIN number.
At the moment, you can't check your NIN number online. USSD is the only way to check. Or, even better, have your NIN Slip or National ID Card with you at all times.
Your NIN is written on the back of your National ID card and on the back of the slip that comes with it. If none of these options work for you, you can use your phone to check your NIN.
When you dial *346#, you will see a list of options. To see your NIN number, choose "NIN retrieval" from the list. Please keep in mind that this service costs N20.
So, that's how you can check your NIN number in Nigeria, in a nutshell. Now, let's talk about something else: getting your National Identity Number back.
Read More: What is NORSTRAT and How Does It Works?
How to Retrieve Your NIN Number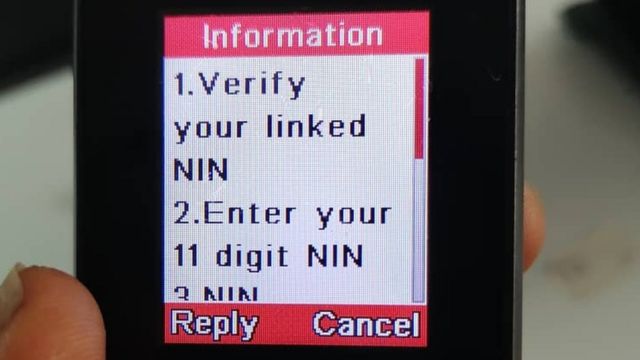 If you signed up for a National Identity Number, you can get it back by doing what we say in this article. Here's how you can easily get your NIN by using a USSD code on your cell phone.
Dial *346# on the same number you used during NIN enrolment.
Select NIN Retrieval by selecting 1 in the list of options
Enter the required details and your NIN will be displayed on your screen.
You will be charged N20 for this service.
Read More: What is WhatsApp Tool and How To Use It?
How to Check if your NIN Card is Ready for Collection
Go to www.nimc.gov.ng, which is the National Identity Management Commission's (NIMC) official website, to see if your National Identification Number (NIN) is ready.
Visit the website and click on "e-ID Card Status Portal" to find out if your NIN is ready and can be picked up at the NIMC Office.
Then, type in your first name, last name, and the number on your NIMC check, and click the "check now" button.
If you need more help with How to Check Your NIN on Phone, feel free to leave a comment or suggestion below so that we can help you check your National Identity Number on your phone or at www.nimc.gov.ng.