Reddit, which is often called the "front page" of the internet, gives new people names like "Unhappy-Round436" or "IntroductionSecret7." The passwords that are given to users are not required, of course. They can choose any existing username.
But many users don't read the directions and then look for ways to change their username. So, if you're one of them, we'll show you how to change your Reddit username and display name.
Guide to Changing Your Reddit Username (2023)
Reddit says that at least 52 million people use it every day around the world. But its "suggested usernames" can be confusing for new users, which is why a lot of people want to change them.
If you want to change your Reddit name to something more personal, keep reading. This post will show you how to change your Reddit username and display name on both the website and the app.
Things to Remember Before Changing Your Reddit Screen Name
The first and most important thing to know about changing your Reddit name is that you can only do it if Reddit lets you. You can only do this if your account isn't too old and you haven't been using it for too long. But if you have a special username or have been using Reddit for a while, you can't change your screen name.
In the meantime, you can change your 'Display Name' on Reddit at any time, no matter what the state of your username is. Your username will still be shown on all your posts, comments, and answers, but your Display Name will be shown on your personal page.
If you don't want that to happen, you have to delete your Reddit account to get rid of your username for good. Then you can start over by making a new account.
Read More: How to Solve "Chat GPT is at Capacity Right Now"?
Steps to Change Username Using Reddit App (Android and iOS)
Launch the Reddit app and sign in to your account whose username you want to change. Then, tap on your profile avatar at the top-left corner and select 'My profile' on the slide-out menu.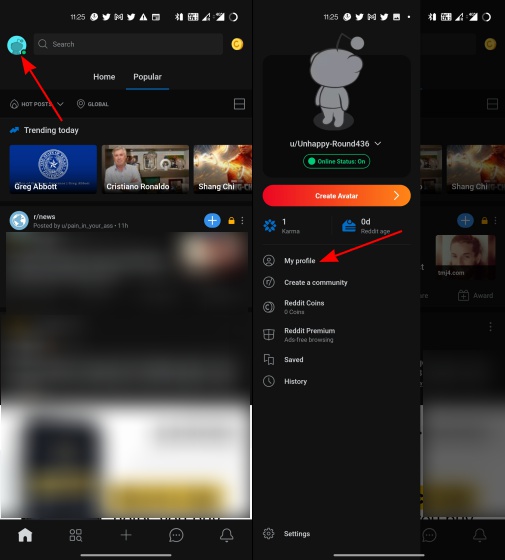 Reddit will now ask you to confirm whether you want to continue with your Reddit-assigned username or change it to a new one. Tap on 'Change Username' and type in a username of your choice. Hit 'Next' at the top-right corner once you are done.
Finally, tap on 'Save Username' to confirm your action and change your username on Reddit. Your new username will reflect on your profile page, as well as on any post or comment you make on the platform.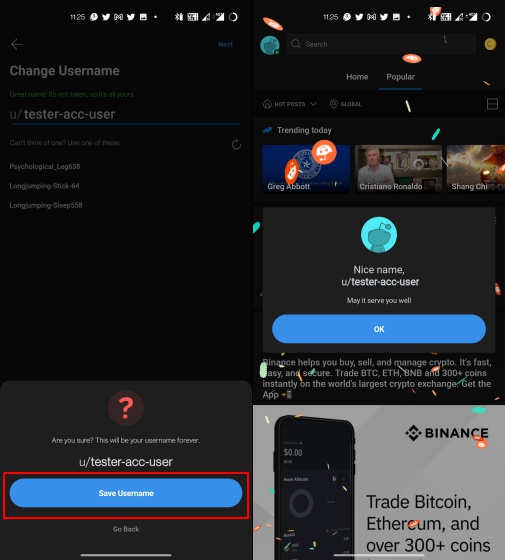 Read More: What Are the Best Alternatives to CloudConvert?
Change Display Name on Reddit App (Android and iOS)
Changing your display name is the least you can do on Reddit if you can't change your nickname. This is how to do it: