The majority of websites and online applications use JPG as their default image format. If your images were taken on an iPhone, they are likely in HEIC format, as this is the default format for iPhone photos.
Therefore, it may be difficult to transfer these HEIC photos. This article discusses the most effective methods for converting iPhone HEIC to JPG.
Part 1: What is the HEIC Pictures on iPhone
If you're curious about what HEIC images are, this section is for you.
Standard JPG images consume a great deal of storage space and are inefficient. Apple created the HEIC file format to store high levels of photo detail in a space-efficient manner. Simply said, HEIC images are far more space-efficient than JPG images. HEIC files may store the same number of photo details as JPG files in a reduced file size.
Photos captured with the phone's camera are in HEIC format by default. However, some websites may not support uploading HEIC files, thus you may need to convert HEIC to JPG on your iPhone.
2. Use Third-Party Apps to Convert HEIC to JPG on iPhone
Additionally, you can download and utilise third-party software to convert HEIC to JPG iPhone. However, this method is not advised because the first way requires no additional software download and is quite efficient.
However, if the first technique does not work for you, feel free to download a third-party application. Here are some of the most effective iPhone photo-to-JPEG converters.
1. Copy the Picture and Paste it on Files(Pictures Taken with iPhone Camera)
One of the easiest ways to convert iPhone photos to JPG is through the system Files app.
You see, whenever you copy a photo from the Photos app and paste it somewhere else, it's automatically converted into JPG. That's why you can use this method to change HEIC to JPG iPhone.
To do that, follow the steps mentioned below.
Open the Photos app and select the photos you want to convert.
Tap the share button and select "Copy Photos".
Close the Photos app and open the Files app.
Navigate to any folder where you want to paste the converted files.
Tap and hold on to an empty space and hit Paste.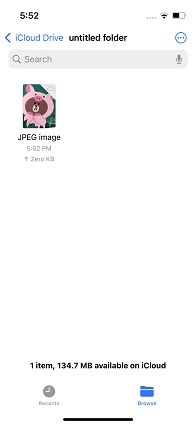 Also Read: How To Jailbreak Your iPhone: Step-by-Step Guide
Part 3: How to Take JPG Photos on iPhone
You can configure your iPhone to capture JPG images by default. By doing so, any future images taken with your iPhone will be captured in JPG format automatically.
Here's how to adjust this setting on your camera to convert Apple HEIC to JPG.
On your iPhone, open the Settings app.
Navigate to Camera > Formats.
Select "Most Compatible".
Part 4: How to Change HEIC to JPG Automatically When Send Photos to PC
If you are sharing images from your iPhone to a PC or Mac, you can convert the photos to JPG automatically while they are being shared. Whenever you copy images from your iPhone to your PC or Mac, they will be copied as JPGs.
This article describes how to utilise this approach to convert iPhone images to JPEG when transferring between a PC and iPhone.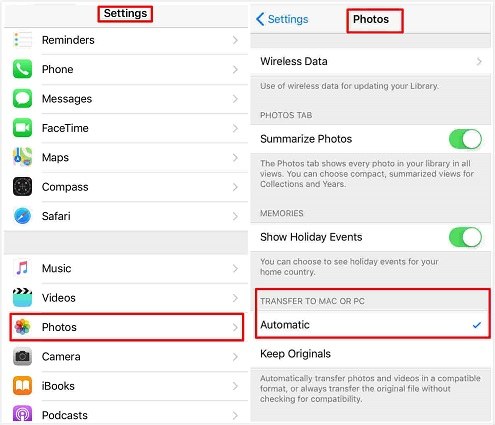 Also Read: How to Transfer Contacts in Android to iPhone
Part 5: How to Convert HEIC to JPG on PC by iCareFone
Tenorshare iCareFone is the greatest tool for managing the storage on your iPhone. With the latest update to iCareFone, you can easily convert your HEIC images to JPG on your PC. The finest part is that you may convert a large number of HEIC images to JPG simultaneously. Specifically, iCareFone allows you to convert up to one thousand HEIC images to JPG.
Additionally, iCareFone allows you to manage all images on your device.
Download and install iCareFone on your PC. Connect your iPhone to the PC and choose "HEIC Converter" from the main interface.
Then select the HEIC photos from your iPhone or PC and decide the JPG image quality. You can change the output path as you like.
Now click on Transfer and wait for the process to complete.
After the conversion is complete, the converted JPG photos will pop up.
Conclusion
The default photo format for iPhones is HEIC. However, its acceptance outside the Apple environment is limited. This article discusses some of the most effective methods for converting HEIC to JPG on an iPhone.