Clownfish Voice Changer is one of the most popular and widely used free voice changers. They contain several capabilities that are not accessible in other voice changers, making them ideal for individuals who seek more than just voice alteration.
Clownfish Voice Changer is also extremely user-friendly. It features Windows, Linux, and Chrome OS versions, making it ideal for any device with a microphone, including computers, tablets, and Chromebooks. You can use Clownfish Voice Changer for amusement or more serious uses, such as changing your voice to sound like the opposite gender.
Part 1. What is Clownfish Voice Changer?
The Clownfish Voice Changer app is an intuitive piece of software that allows you to alter your voice. It can be used for amusement and recreation, but it also has many useful applications. For example, it might be used to safeguard the privacy of the speaker when making phone calls or recording podcasts.
Clownfish Voice Changer is an application that allows you to instantly alter your voice. It functions exceptionally well and requires neither a sophisticated setup nor costly equipment. You can use it to have fun with your pals, make prank calls to strangers, or even change your voice for work-related purposes; it is ideal for online gaming and chatting.
Features:
Clownfish Voice Changer is an app you can use to change your voice. It has a lot of different voices and effects that you can use to disguise your voice. Examples of platforms where your voice can be automatically modified using Clownfish Voice Changer:
Steam
Skype
Hangouts
ooVoo
Viber
Ekiga
Jitsi
Ventrilo
TeamSpeak
Mumble
Voice Effects List:
You will be able to sound like a:
Man
Woman
Older person
Or even a child
You will also be able to add effects like:
Part 2. How to Download and Install Clownfish Voice Changer
A few clicks on the Clownfish voice changer application will allow you to modify your voice. It is simple to use and can be downloaded on any device with a microphone that is capable of running it. This software is free, and there are no in-app purchases available.
Setup Process
Clownfish works well with the following Windows versions:
• 32-bit
• 64-bit
Don't know which Windows version your computer has?
Simply go to Settings, then go to About; you can see System type, click, and display your system type on the right side.
Downloading Process
Step 1: To download Clownfish, you need to visit their official website. Go to the download page and download whichever you want to install.

Step 2: once the voice changer is downloaded, open it to launch the installation wizard.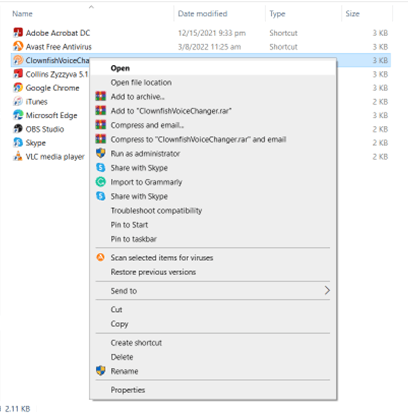 Step 3: Next, choose the location for saving your application installation. Rest, leave on the wizard. Once done, you will be required to configure the app on your device.
Part 3. How to Use Clownfish on Discord
Part 2 concludes the installation and setting of the Clownfish Voice Changer on your machine; you can now alter your voice on Skype, Steam, Discord, and others.
Configuring the App
Step 1: Go to the system tray and find Clownfish Voice Changer. Once found, complete the setup process to enable the users across different apps by right-clicking on the icon for Clownfish Voice Changer and selecting Setup.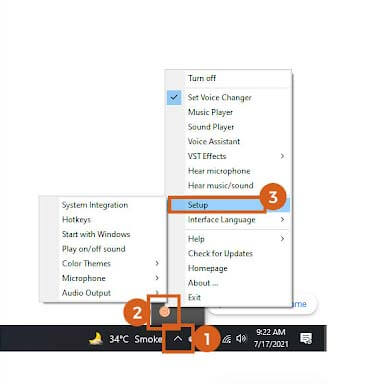 Step 2: So you will notice that Clownfish is already installed on your computer; you just need to install the voice change feature individually. Click on Microphone and then click on Install. (this is why you need to have a microphone-equipped device).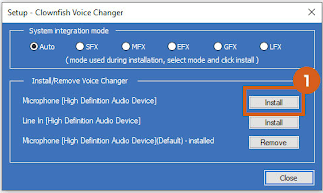 Step 3: Next, you need to make the microphone your default device for Clownfish to work on your device. To do so, you need to go to the Sounds option and select Recording. Then it will display you a list of all compatible devices that you can use as the source of your primary audio device. Set mic as the default device.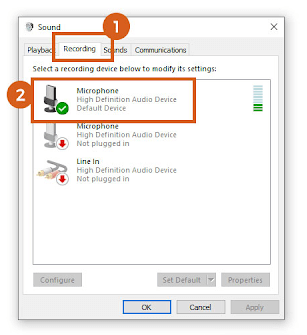 Step 4: Next, right-click on the Clownfish icon from the system tray and choose the microphone. This sets Clownfish as the default option. To change, again, right-click on the system tray and choose Set voice changer.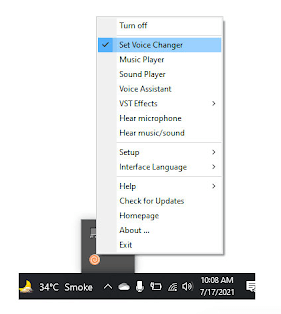 Step 5: Once step 4 is done, you will gain access to all the voice changer options. So you can select from several voice changer effects. This completes Clownfish installation and configuration on your system.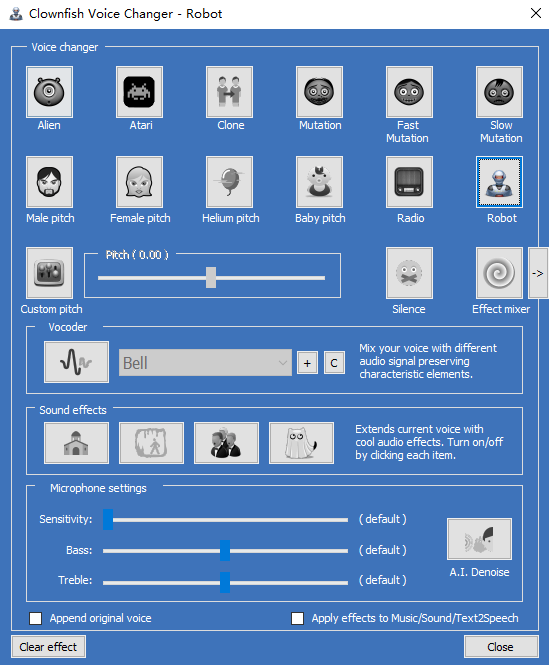 Step 6: Lastly, to avoid going back and changing the default device, simply go to Discord's Voice & Video and set your input device as Default in the voice settings.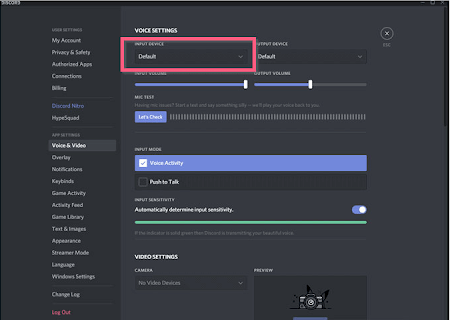 Also Read: The Real Name And Face Of Technoblade
Part 4. How to Fix Clownfish Voice Changer Not Working
Fix 1: Updating Clownfish
You can update your clownfish to the latest version, as this could be one reason for it not working correctly.
Here's how you can do so:
Step 1: look for the Control Panel. You can find it in the search bar.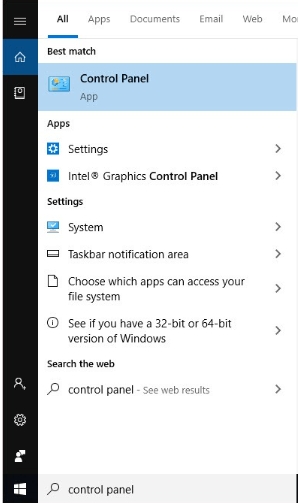 Step 2: Set the view by Category and then select uninstall programs.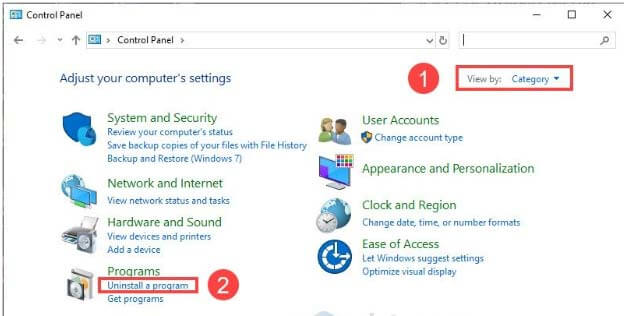 Step 3: Next, right-click on the Clownfish icon and click uninstall.

Step 4: Now go to Clownfish Voice Changer and download the latest version available.
Fix 2: Checking Platform App Version
You can use Clownfish Voice Changer on apps such as Discord or Skype. However, the app can be why Clownfish is not working in some instances. Check if you have the updated version of the app or not.
Fix 3: Install Microphone in Clownfish
If the above two aren't the case, try installing a microphone in Clownfish. The reason is that the application uses your microphone to detect your voice for translation purposes. So an incorrectly installed microphone or using one that does not work or has outdated drivers can be counted as why Clownfish is not working. So, check for your microphone drivers.
Here's how you can do it manually:
Step 1: Run Clownfish and right-click on the Clownfish icon from the taskbar.

Step 2: Next, select Setup and then select System integration.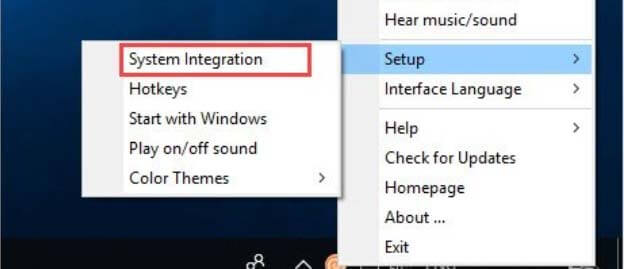 Step 3: Look for the faulty microphone and click Install.

Step 4: Reset your computer and you are good to go.
Also Read: How to Freeze Columns in Excel?
Part 5. Clownfish Voice Changer Alternative | UnicTool MagicVox
Features:
Real-time voice filters.
Enables the use of voice emulators in games and other apps.
It offers more than 200 sound effects.
Easy to use. All you need is one mouse click to change your voice. Windows 7, 8, 8.1, 10, and 11 are fully supported.
Effects Offered:
MagicVox is the best real-time voice changer app for your PC. It offers a wide range of voice effects that you can choose from and modify to create a different sound.
Apart from gender swiping voices, Voice filters offered by MagicVox are:
Double voice
Echo voice
Broadcast voice
Telephone voice
Iron Man voice
Minion voice
Mini Robot voice
Chipmunks voice
Ghost voice
Giant voice
And many more; the app promises that new voice filters are constantly being developed and presented for their audience.
UnicTool MagicVox is an excellent alternative to Clownfish Voice Changer and the greatest real-time voice changer for online gaming, chatting, and voice acting. This software is a strong and simple voice changer that can alter your voice in real time. It may transform your voice to male or female and adjust the timbre of your voice, allowing you to have fun with your pals on social media, while talking or even playing games.
Conclusion
Clownfish Voice Changer is among the greatest available voice changers. It provides customers with a range of voice-changing modes. This app requires no additional gear save a microphone and headphones to function. The only requirement is an Internet connection. Another fantastic alternative to Clownfish Voice Changer is UnicTool MagicVox. It contains all the capabilities of the Clownfish Voice Changer plus additional voice effects.
Follow this straightforward, step-by-step guide to gain access to Clownfish Voice Changer and let the fun commence!