The 200MB file-sharing service Catbox. Here is a guide detailing if Catbox.moe is secure or not, along with further information on the website.
Catbox is one of the internet's cutest file hosting services. It is a relatively obscure but influential file hosting platform that was introduced a few years ago. It permits free anonymous uploads of up to 200 MB per user. On Catbox.moe, a user does not need to worry about utilising too much storage space. It lacks decorations and has only basic functionality, yet it is quite stable. Users can upload files and create a profile to keep track of them on the platform.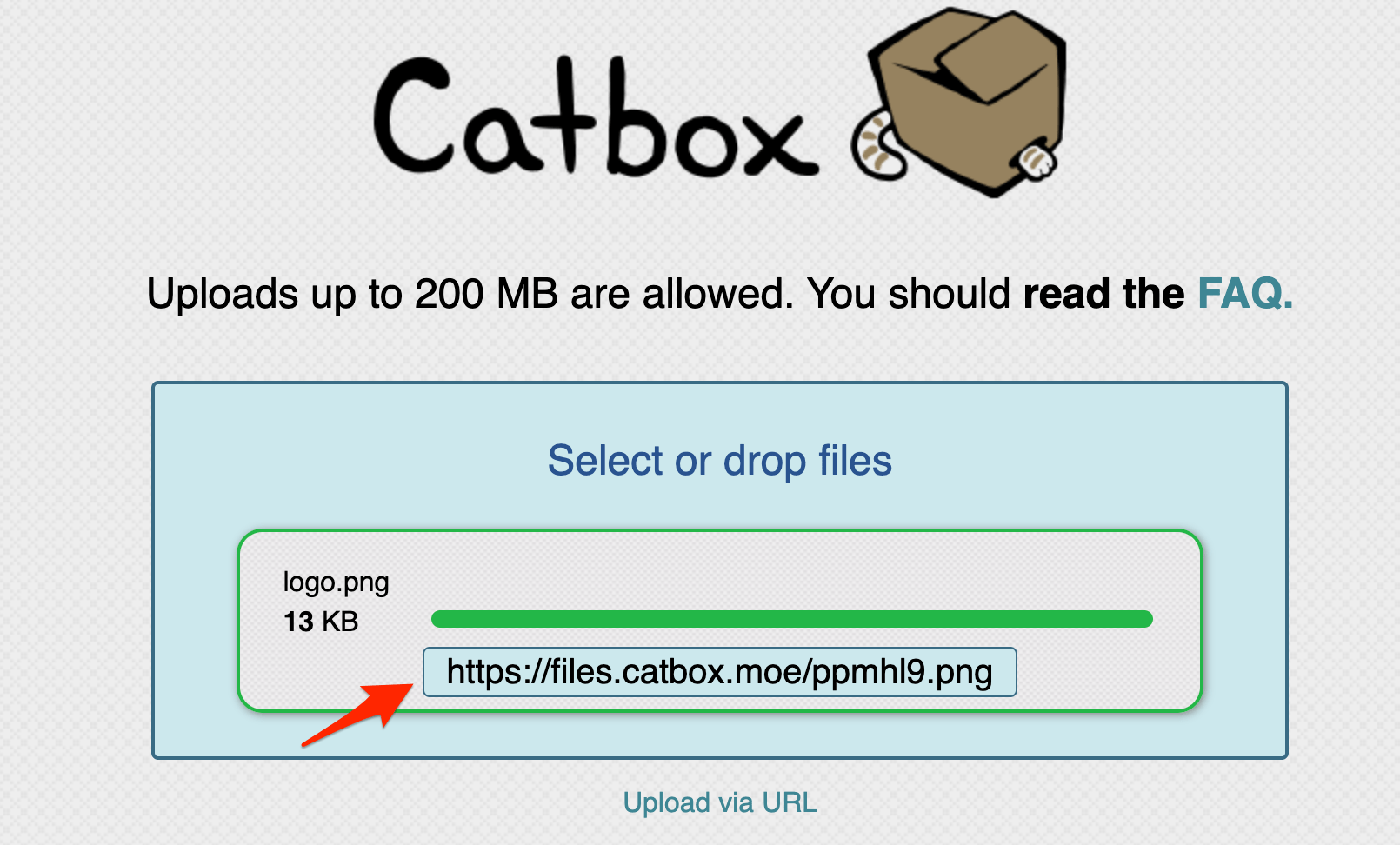 On the homepage, click on the Select or drop files option. Select the file that is smaller than 200MB, and a download link will be generated automatically. Using the Catbox Upload Via URL option, you may also upload a file directly from the download link.
Features of Catbox
Catbox is no Google Drive or Dropbox, but it does have some nifty features. Let us take a look at some of the features of Catbox.
Uploads of up to 200 MB
Cute design/kawaii aesthetic
Completely free
User profiles
Easy uploads (Drag and drop)
Upload via URL allowed
Allows users to keep track of files and delete files if registered.
Multiple uploads allowed
Allows creation and editing of albums
Ad-free
ShareX support
Extension for Chrome, Firefox, and Vivaldi browser
Dark mode
Malware free
Also Read: Zing.Vn Traffic Analytics & Market Share
Limitations of Catbox.moe
Like everything in this world, Catbox has some limitations too. The most significant limitation is the upload limit of Catbox.
*.exe, *.scr, *.cpl, *.doc, and *.jar files are not supported
Uploads of up to 200 MB are allowed.
It is not (F) (L)OSS
 Is Catbox.moe Safe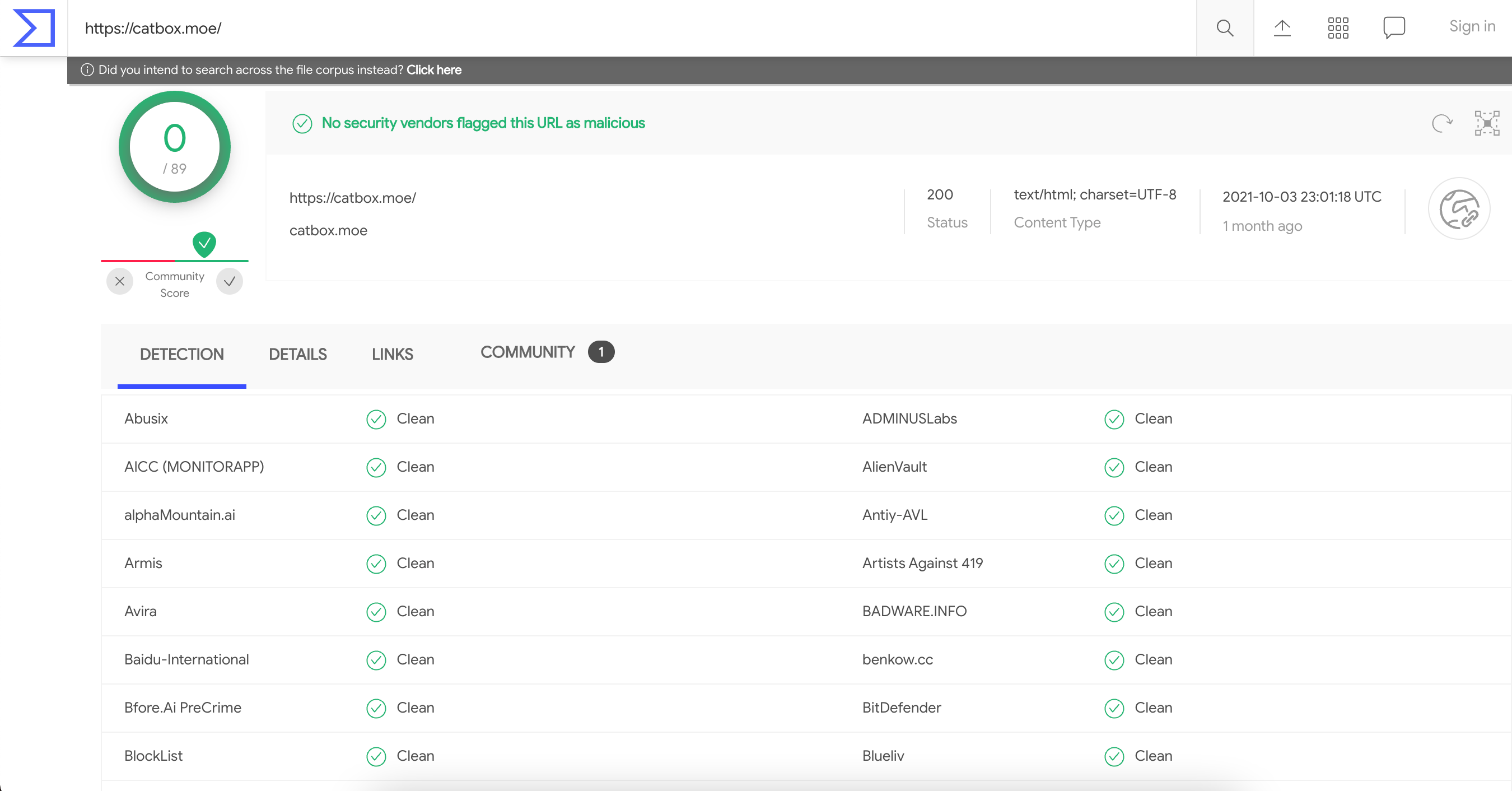 According to a site scan done by the VirusTotal service, Catbox is safe. The website passed a scan against more than 80 malware and antivirus filters. Therefore, the Catbox should be clean.
Catbox Alternatives
Alternatives to catboxes are abundant on the Internet. They include Anonfiles, MEGA, Dropbox, Tresorit, and Retroshare. Each has a different maximum upload size. The amount of storage capacity they supply also varies. Some of them provide paid subscription services that provide more storage space.
Also Read: 10 Best Stores Like Dolls Kill
Litterbox – Presented by Catbox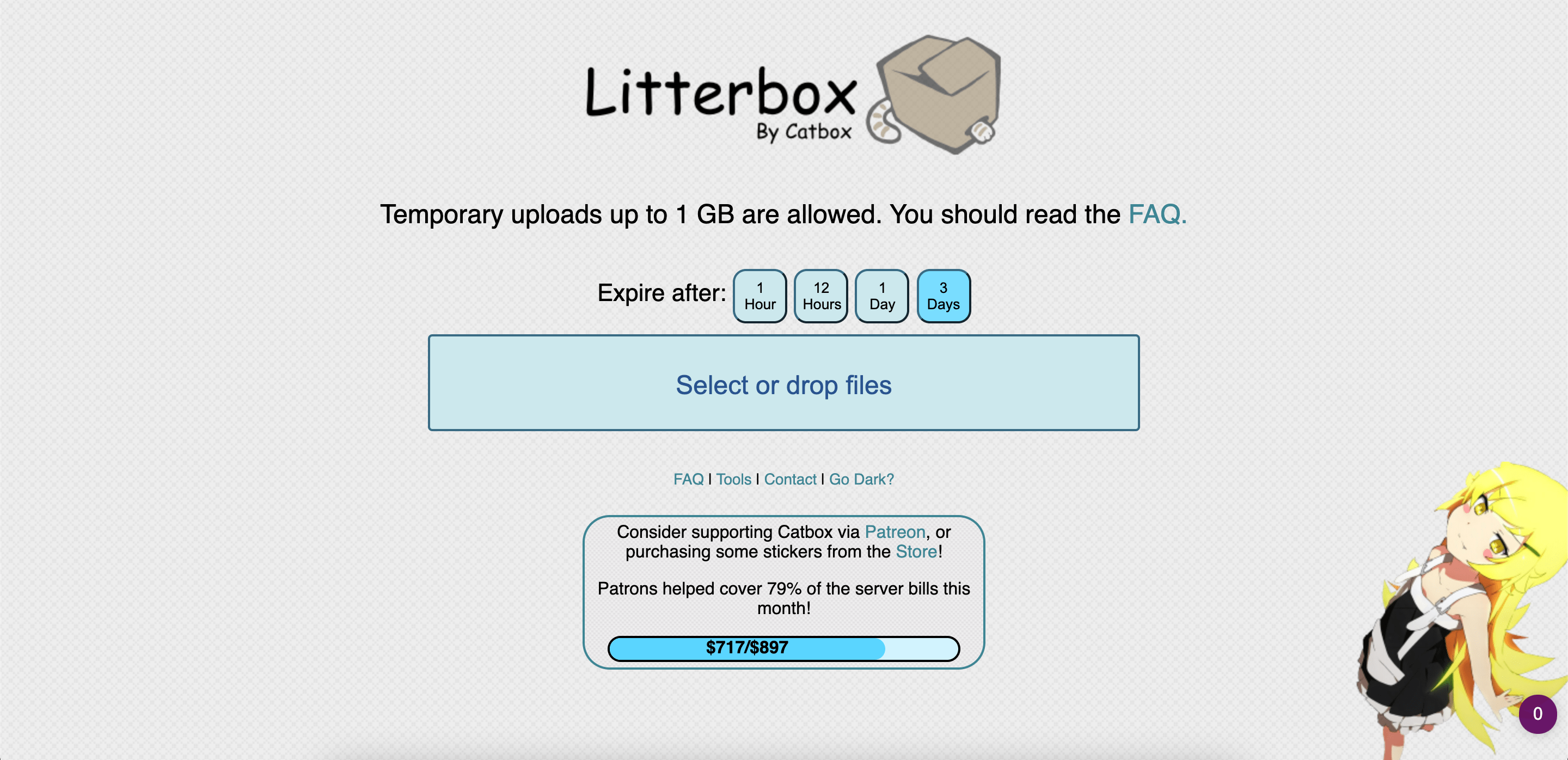 The litterbox is presented by the developers of Catbox. It is a temporary file storage service that lets users to temporarily upload files up to 1GB in size. Users have the option of saving files for one hour, twelve hours, one day, or three days. The upload method is straightforward because users can just drag and drop files. It does not support .exe, .scr, .cpl, .doc, and .jar files.
Catbox Not Working
There are presently ISPs and DNS services that block catbox Moe. If you're a customer of British Telecom (BT), Vodafone, or some Australian/New Zealand ISPs and you're not utilising custom DNS servers, you're likely to encounter problems. Consider utilising OpenDNS, Quad8 (Google DNS), or Level3 as your DNS provider.
If Catbox.moe is offline, it is preferable to check the site's status using a down detector. You can also manually alter the DNS settings on your PC or download a DNS changer application for your PC or mobile device.