There are over 50 different categories of images, vectors, and PSD files to choose from on Freepik. Various types of media, such as photos, illustrations, vector graphics, and even PSD files, are available on the website's user interface.
Freepik is an excellent and popular choice for a professional designer or blogger. Images and illustrations are categorized into more than 50 different categories, including business, nature, and more.
There are also some freebies, such as email or invitation background graphics, that you can download. What do you do if you can't find high-quality, free stock images on Freepik for your blog, brochure, or website?
To help you find alternatives to Freepik, we've compiled a list of 15 sites where you can find both paid and free stock photos.
A list of the Best Alternatives to Freepik
1. Vexels
Similar to Freepik, Vexels also provides free images. As a result, some of the images can be downloaded for free, but the majority of them require a small fee before they can be installed on your computer or device.
Because the artwork on this site is vector-based, you have complete creative control over how large or small you want to make it. Even so, the images can be pricey at certain times of the year (especially during holidays).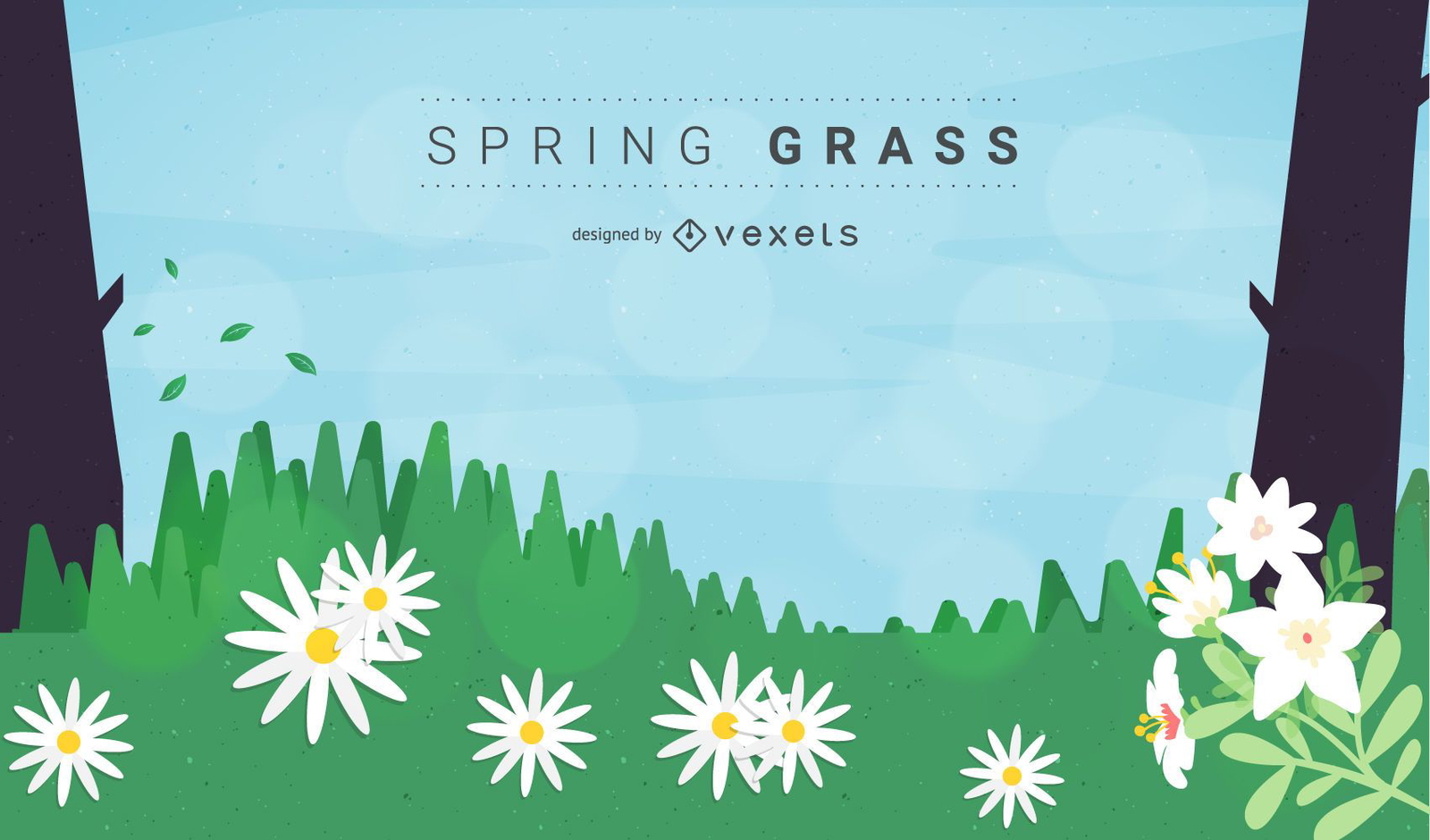 If you have any designs of your own, you can also submit them. Designers of websites and graphic art flock to this location for inspiration.
Whether you're looking for high-quality images or want to submit your own, this is the place for you to do so. It's easy to see why Vexels is a top Freepik alternative.
2.Vector.me
Vector.me is a great resource for finding vectors. It doesn't matter if you're looking for a business logo or an animated cartoon video for your website, they have a huge collection of graphics to help you out.
Royalty-free licenses allow the images to be used in a variety of projects, including commercial ones. Among the more than 150,000 vectors available, you can find everything from abstract graphics to floral patterns and icons.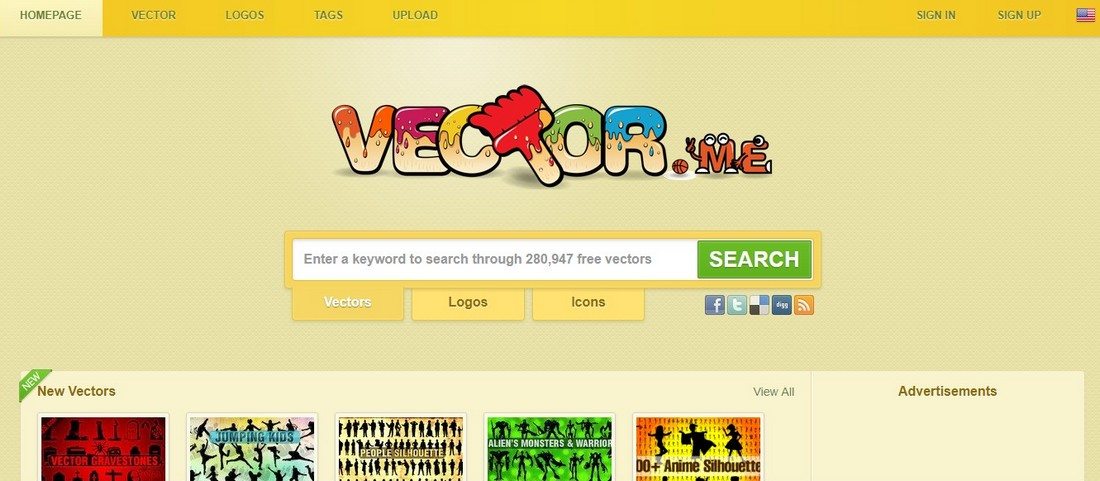 Plus, you can use them for personal purposes without paying a cent. It's all thanks to Vector.me generous poster artists, who generously share their work for free online.
As with stock photos, you have the same level of freedom to edit the vectors on this platform as you do with those from other sites like Freepik. Users can quickly find what they're looking for thanks to the site's simple layout, which features categories at the top of the page.
3. 365PSD
All of the designs featured on 365PSD are of the highest quality. All 365PSD downloads are free because of the word "free" in the site header and which can be accessed year-round via the website.
This website provides free graphics and textures to anyone who wants to use them in commercial or non-commercial projects. As a web developer or a designer, or even an amateur photographer looking for some free stock images, this site is for you.
You don't have to worry about copyright issues when downloading high-quality photos and graphics from 365PSD because the website has only been made available to showcase designs that anyone can download for free.
All of the beautiful free images from 365PSD are now available for you to download and use on your own website or project. To download the high-resolution image, enter your name and email address in the fields provided after clicking the 'Download' button located beneath each image in a new tab.
You can also sign up for free to receive weekly updates with newly added images by entering your email address in the 'SUBSCRIBE' section on the top right side of the 365PSD website.
365PSD's website does not feature any ads, so you won't have to deal with annoying banners and other distractions while browsing their collection. In order to get more traffic from search engines like Google, you need to use 365PSD images on your website or blog posts.
4.
Flaticon
Designing websites, iOS apps, and Android apps can all benefit from using Flaticon's free icon resources. In SVG format, they can be digitalized and displayed on mobile devices. In addition, they are easily adaptable to your requirements.
You can download a wide range of icons for free in various formats, including EPS, PSD, PNG, and SVGs from this site. For those who already have an account with them, you can upgrade to the premium version for a small additional fee.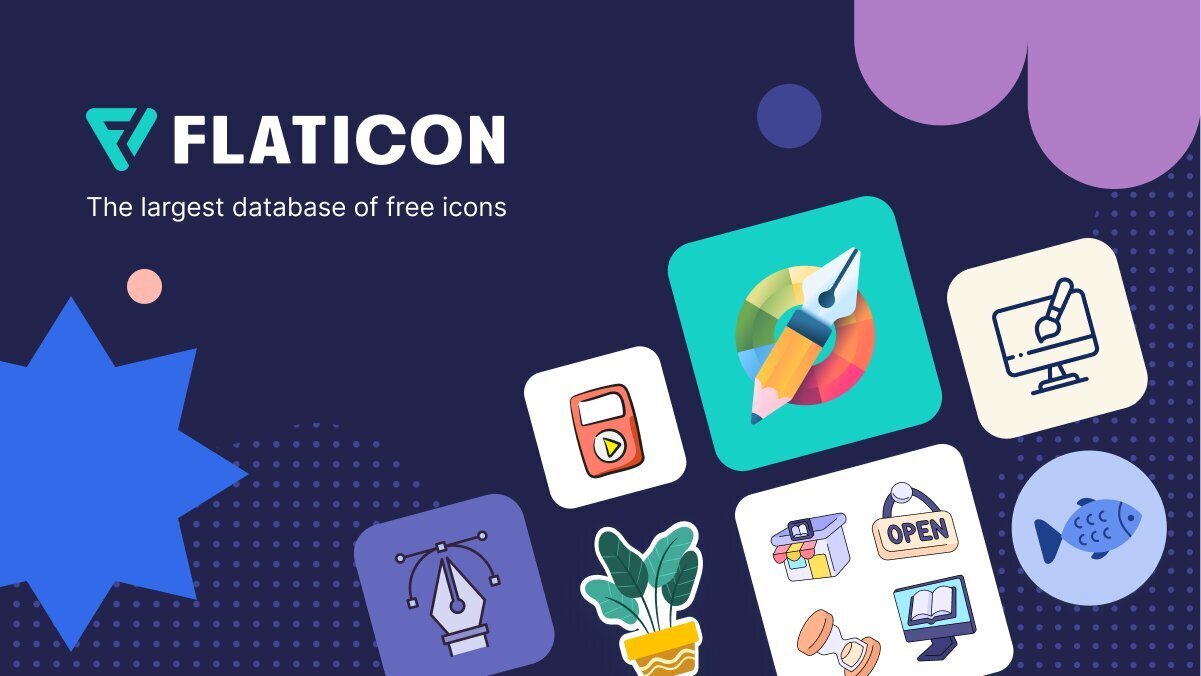 Some of the paid-for features can only be accessed through the free ones, which are not available for commercial use. However, they do have a variety of payment plans that don't require a single upfront purchase.
There is a monthly premium fee of about $12 for access to these features: Large, high-resolution icons (up to 512 pixels across). These graphics can be downloaded for personal use or commercial use, or they can be used to create logos (over 50).
This platform's updates, including new products and bug fixes, are only available through this platform. Allows you to use the platform on multiple devices. Customer service that provides personalized assistance All year long, every day of the year.
Also Read: 10 Best Alternatives for Nzxt CAM you Should Try
5. freevectors.net
There is no need to give credit or link back to FreeVectors.net when using their free vector graphics and images. For free, it provides the best collection of royalty-free vectors, PSD mockups, textures, and patterns.
Icons can also be downloaded in SVG format so that they can be easily resized or customized. Additionally, the site is community-driven, allowing users to upload and share content for free. Requests can also be made, as well as votes for their favorite submissions and edits for content that is found to be mistaken.
There are a large number of community-created vectors on this site, but only a few of them are made available for public use by site administrators. When looking for an excellent alternative to free vector graphics sites like Freepik, Freevectors is one of the best options. You can also follow them on Facebook, Twitter, or sign up for their weekly newsletter to get the latest freebies.
6. 1001DownloadFree
Free web design resources like Photoshop PSD files, vectors, and WordPress themes can be found at 1001FreeDownloads. 1001FreeDownloads, one of the most popular sites like Freepik, provides a wide range of freebies for designers.
In terms of both quality and quantity, it's probably better than Freepik. It's easy to find professional graphics for work, school, or play at 1001FreeDownloads.com. It offers free downloads of high-quality Photoshop files.
There are a lot of great resources on 1001FreeDownloads, and they're easy to find and use. 1001FreeDownloads.com has it all, whether you're looking for premium Photoshop files, business templates, WordPress themes, or high-quality vector graphics.
As a reminder, all content on 1001FreeDownloads is created by a team of experts in the fields ranging from graphic design to web development to print design to photography. At 1001FreeDownloads, you can find more professional design templates than you can find at Freepik.
7. Vectorportal
One of the best places to find free vector designs is Vectorportal. Freepik is a lot more popular, but it's still a good resource for graphic design tools. Since its inception in 2015, the Vectorportal community has grown at a remarkable rate.
In this section, you'll find everything from office-related graphics to cutting-edge vector graphics. This site's vectors can be used for both personal and commercial projects, which is a huge perk.
Additionally, Vectorportal has a chatbox on its site where you can ask for assistance from other members in the event that you get stuck on a particular task.
The site's navigation is the only drawback. The site isn't up to snuff, making it difficult to find what you're looking for at times. You can, however, always contact their customer service to resolve any issues.
8. Vecteezy
One of my favorite resources for free vector art is Vecteezy. More than 2,000 high-quality vector designs, patterns, photos, and illustrations have been made available since the site launched in 2010.
Downloaded Vectors can be used for a variety of purposes including personal and commercial projects, as well as PowerPoint presentations. Free vector graphics and other types of vector graphic files can be found on this site, which you are encouraged to use and distribute.
There are many popular categories on Vecteezy, which makes it easy to find what you're looking for. As all categories are broken down into subcategories, it's even easier to use than Freepik if you know what you're looking for.
We offer vectors in the following formats for download: SVG and EPS. Sign up for the Vecteezy newsletter to keep up with the latest freebies and deals. It is a great site that not only provides its users with high-quality graphics but also gives them an opportunity to get involved and share their vector-based designs. Freepik competitor is one of the best.
In the gallery on this website, you can find both free and paid items, so you don't have to worry about the price. Every free vector file on this site has a download button, which means it can be used immediately.
9. Humaaans
Free images, vectors, and illustrations can be found on Humaaans, a website similar to Freepik. They have a database of over 12 million images, which is constantly being replenished by new content contributed by users all over the world.
Since it's easy to use and you don't have to pay to upload your photos, Humaaans, a brand-new website, is quickly gaining a large user base. A wide variety of options are available for searching and filtering, including an "advanced search," tags, and categories.
You can use most of their resources without attribution, but there are a few that do require it. Another option is the monthly payment of $12 for the standard package, which gives you access to 500 images, videos, and PNG files, as well as thousands more with a premium subscription.
10. Ouch
Ouch is the place to go. Over 400k graphic designers contribute daily to this site since its inception in 2011.
Freebies, Fonts, Vectors, Textures, and Patterns are just a few of the many options available to you when searching for the perfect design element. Ouch is a great place to look for beautiful, high-quality free design resources for your projects.
It's also worth checking out their "Premium" section, where you can subscribe and download thousands of exclusive professional content as part of your membership.
Over the years, Ouch has developed a vibrant community of users who are generous with their time, expertise, and resources. It was Ouch's primary objective to establish itself as the "number one information resource on web graphic design." According to my observations, they appear to be succeeding.
Also Read: 12 Best Discord Music Bots You should Try
11. unDraw
You can create your own images at unDraw. It offers a user-friendly editor that encourages them to explore their own creative potential. There are no restrictions on editing and customizing the source file of any image, whether it is in PNG or SVG format.
Hundreds of free vectors, graphics, and photos can be found on both unDraw and Freepik. Additionally, unDraw has a library of icons that can be sorted into different categories for ease of use.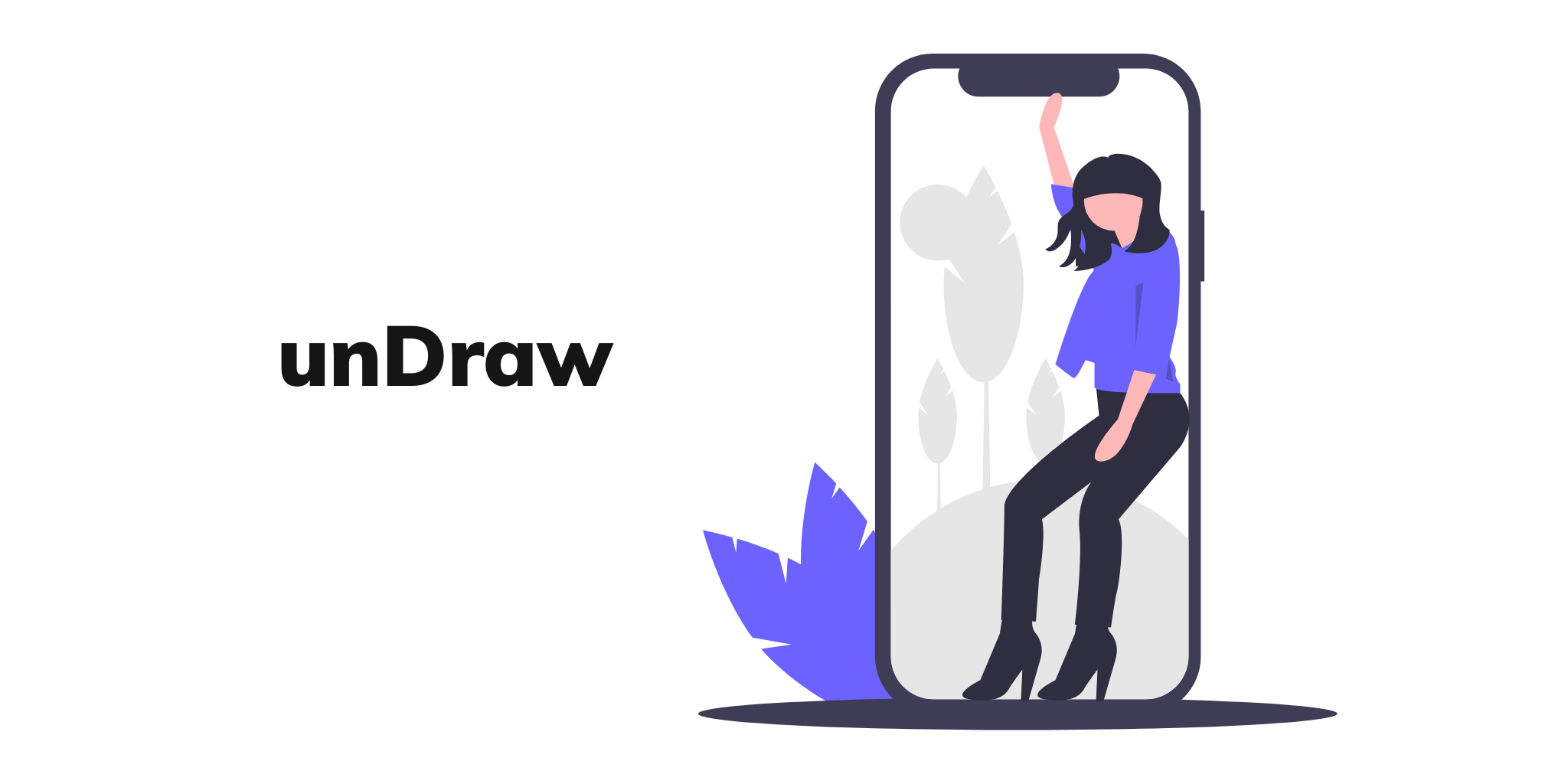 Since it allows users to set up their own collections, they can keep track of the things that interest them. Moreover, Images, vectors, and illustrations can all be found on unDraw's library for free.
It has a lot of the same features as Freepik, but unlike Freepik, unDraw doesn't allow users to upload their own images from their computers, limiting them to only using the paid content.
It is possible to download free vector graphics and images from the unDraw website. If you are working on a personal project and don't want to pay, you can use them for free.
Monthly subscriptions with fixed prices based on the number of images downloaded each month are also available for commercial use.
12. Subtle Patterns
Subtle Patterns has a wide range of patterns, from simple to complex, that can be used for commercial or personal projects. For free, you can download high-resolution graphic design elements and backgrounds from this website's extensive collection.
All creative professionals, including graphic designers, will find this site useful. To create a unique design or template, all you need to do is choose the best element for your project.
As an added bonus, this website is free of intrusive advertising. It's a lot like Freepik, but it's not as well known. Since its inception in 2012, the site has seen a steady increase in the number of its users.
The Subtle Patterns website now features more than 3000 images contributed by artists from all over the world, including India, the United States, Brazil, and many more. Here, you'll find an incredible variety of original and creative designs.
An extensive collection of vector images and illustrations is available for commercial and non-commercial use alike. The most intriguing feature is that you can request a custom offer from the site itself if you require an image but do not have the time to search for it.
Your download and usage options are virtually limitless. Not only can you find images for your website or blog posts here, but you can also use these graphics in other creative projects like flyers, posters, videos, and presentations, among others..
13. 123FreeVectors
For free vectors and illustrations, 123FreeVectors is a great place to go. Thousands of high-quality vector graphics are available for use in commercial projects without attribution to the artist.
As far as graphic elements go, 123FreeVectors doesn't have a lot to offer beyond simple shapes. 123FreeVectors, on the other hand, is a great place to go if you're looking for some free geometric shapes for your website or app design.
It's one of the best sites like Freepik because it provides vector graphics that can be used without attribution. If you're looking for a simple site with the most popular content, you'll probably enjoy this one.
14. GraphicRiver
Check out GraphicRiver, which is another great resource like Freepik because it offers a wide variety of designs and free vectors. GraphicRiver's graphics and themes are flexible, so you can use them for a variety of purposes, including an e-commerce site or a blog.
Another benefit is that it provides vector designs, which prevent the image from becoming pixelated even if it is enlarged, as is the case with some other sites. As well as providing free vectors, GraphicRiver also provides a variety of free backgrounds and textures that you can use to enhance your website design.
It has a wide range of options and is a good starting point for many people who want to get into the online market or start their own business. You can access the site from any device, including your smartphone, tablet, or computer, thanks to the site's app.
15. Pixlr
Pixlr is an excellent alternative to Freepik when it comes to creating blog post images. You don't need to know how to use Photoshop or any other photo-editing software to use this tool.
It has a tonne of tools that make it simple to design graphics and designs for your blog posts. You can also choose from a wide variety of filters, layers, shapes, and fonts. You can also use your own photos and images to make something completely new.
Like Freepik, it offers the ability to search for images by color, format, or category. In addition, it lets you save your design as a Photoshop (PSD) file. Find more tools that are similar to Pixlr here.
Also Read: How to Resolve the Problem of Only One AirPod Working
Final Words
So many sites like Freepik exist that it can be difficult to select just one. ' Because of this, we've compiled a list of 15 of the best websites for both free and paid resources. A site like Vexels is the best choice if you're looking for nearly identical functionality to Freepik.
There are many images and vectors to choose from, and they're all free. But Vector.me is an excellent alternative if you're looking for more resources (including high-quality ones). Images, vectors, fonts, and more are all available for free and in high quality on this site.